You may deliver your information to an internet audience while also establishing yourself as an authority in that field by using live streaming. We like live streaming because it's an engaging format that's also very instructive, which leads to better results. Let's look at how live streaming may benefit you, whether you're a big brand or a little business.
What is Live Streaming
A live session is similar to a digital version of selling tickets for an in-person event. It enables you to communicate with people from various demographics and locations. On a live session, you may run any event that you would in the in-person environment. Cooking, performing arts, educational workshops, and even fashion presentations are all on the menu.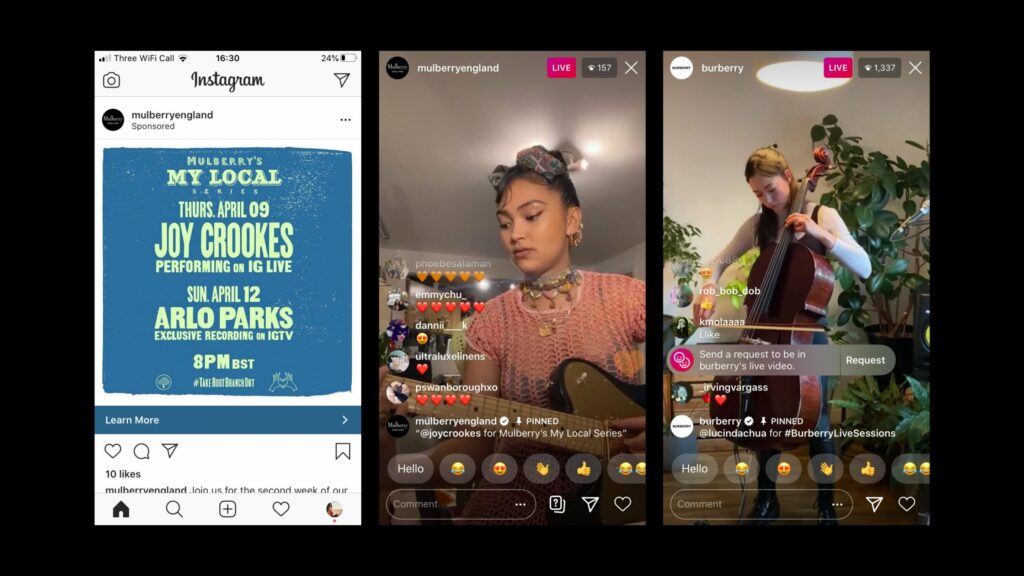 Importance of Live Streaming
Too many people are hesitant to perform in front of an audience because they are unsure if they look, sound, act, or speak good enough. However, much like public speaking, practise is the only way to improve!
Creates a buzz about your company or brand.
Increases the number of people who follow you on social media and on YouTube, which leads to greater sales.
Increases cross-platform user engagement.
Provides you with a low-cost, high-impact marketing plan.
Allows your product, contest, or session to reach a larger audience than would be possible otherwise.
Aids in the analysis of customer behaviour and the identification of your target market.
Assists you in obtaining important feedback on your current business.
Platforms on which you can go live
"Which platform is ideal for me to live-stream on?" you might think. Well, it is dependent on a variety of circumstances. The platform you choose may be influenced by who you wish to watch the stream with. Various audiences utilise different channels, so choose the one that is most likely to attract the audience you desire.
Instagram
Instagram is a popular live-streaming application. Instagram is the best choice for you if you want to interact with your users in a unique and enjoyable way.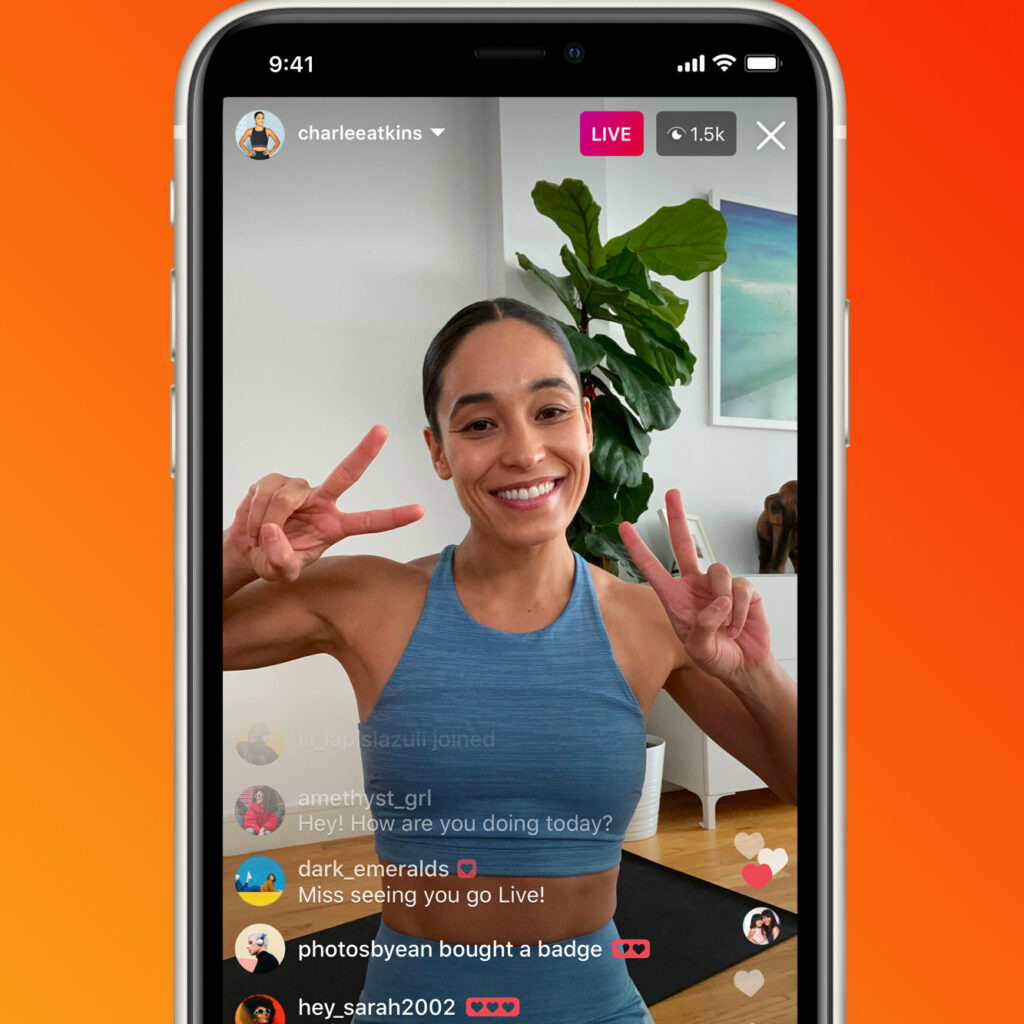 Some pointers for live-streaming on Instagram
You may save a replay of your Livestream and share it as a storey on Instagram! This might be somewhat effective in terms of reaching out to customers. Every day, 500 million people watch Instagram stories, making it the most popular storey platform in the world.
You can't title your video on Instagram Live. Type a comment with your video title or topic and share it as soon as you go live. Then, pick your favourite remark and pin it. This ensures that your remark (together with the topic or title) is shown to all viewers throughout the live broadcast.
While you're live, have your viewers post the live video on their own accounts at the same time, giving you a wider audience.
YouTube
YouTube Live is one of the finest channels to use if you want to increase income, which is something that 75% of marketing professionals accomplish using video.
Some YouTube streaming advice-
Encourage others to watch by letting them know ahead of time via social media postings or stories.
Prepare your replies in advance to queries posed by the audience.
Many designers delay allowing the live audience to tune in for a few minutes, which is a mistake because the replay audience will most likely click away and not suffer through "empty space." You want to be active, dynamic, and ready to be 'on' as soon as you go live. During this time, you might ask questions or communicate with your audience.
Consider how you'll reuse your Live Stream when you're creating it. After live-streaming, download the video, upload it to YouTube, distribute it on other social media sites, and embed it in a blog post.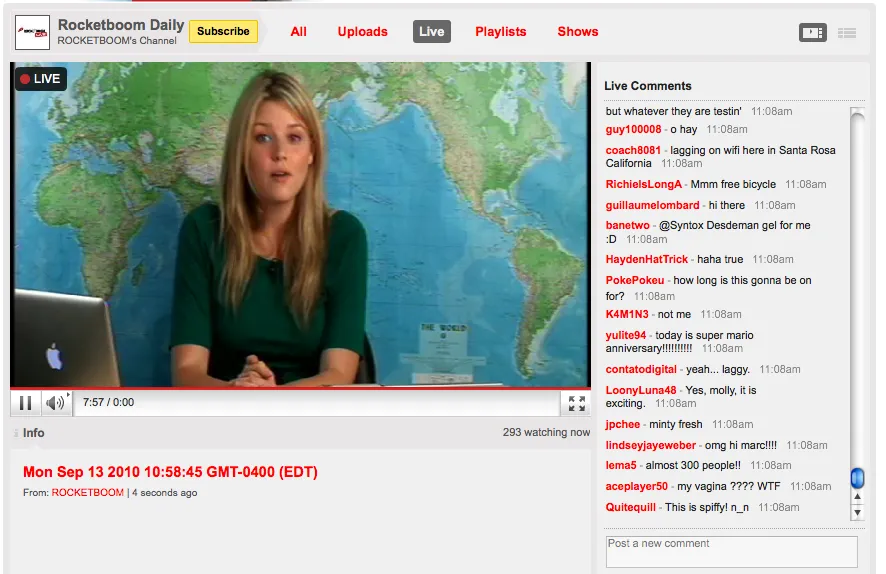 Things to consider before going live!
It's critical to have everything in order before going live. It's all about keeping your audience engaged after you start broadcasting!
Always keep a backup of any streaming devices you use. Make sure everything is in good working order. Keeping a spare set of cords and chargers on hand is a smart idea!
Troubleshoot the problem by replacing one component at a time if something worked yesterday but not today. Isolating and identifying the problem is crucial. Your backup components will be crucial in this situation!
Organize your wires and connectors so that you can quickly advise someone else where to look for anything. Wiring that is twisted and messed up is a major not needed.
Before broadcasting, use a site like speed test to check your internet upload speed. Disable any background programmes that are using your data or wasting your battery.
As much as possible, use Wifi networks. If you must use cellular data, make sure you have a backup plan, ideally from a different carrier. Multiple networks are frequently connected and available as a backup.
To keep your shot stable, use a tripod or a camera stabiliser.
To provide your viewers a better experience, consider using a camera operator and/or various camera viewpoints.
Prepare your stream ahead of time. You'll be able to check the illumination, your gadgets, and your connections. Also, any gadgets with a poor battery life should be plugged in.
Always double-check your checklist. This cannot be emphasised enough! It's also a good idea to go over the checklists with more than one individual. That way, you can be certain that nothing is overlooked!
Spend some time with your camera operator(s) and explain what you want to see from the camera (for example, zooming).
Conclusion
In today's world, live streaming is a strong weapon. However, putting it to good use takes forethought and execution. It can take a few tries for you to master streaming. The important thing is to keep going, to keep providing material, and to keep coming up with new and innovative ideas!