Many businesses have observed a drop in organic reach and engagement since Instagram began categorising posts on users' feeds using an algorithm.
However, this does not have to be the case in your circumstance. In fact, the new Instagram algorithm may allow you to reach more of your followers today than before.
In this piece, we'll show you how to increase Instagram reach right now.
Instagram Algorithm
Knowing how the Instagram algorithm works might help you figure out how to boost your organic reach in the algorithmic-feed era.
We dived deep into the Instagram algorithm and identified the most important elements. If you want to understand more about the algorithm and how it ranks material in users' feeds, click the button below to read the article first.
Instagram reach vs Instagram impressions
Many marketers think that following two metrics — Instagram reach and Instagram impressions — is the key to success on Instagram.
In the next paragraph, we'll define Instagram reach. For the time being, let's concentrate on Instagram Impressions.
The total number of views your Instagram post receives is referred to as the Instagram impression.
Let me give you an example. One impression is created when someone scrolls down and sees your content. If a person sees the same post a second time, it creates a new impression. Keep in mind that you've only reached out to one person on Instagram so far.
The distinction between Instagram reach and Instagram Impressions is this.
Individual users are referred to as reach, while overall views are referred to as impressions.
As a result, the number of Instagram Impressions will always outnumber the number of Instagram followers.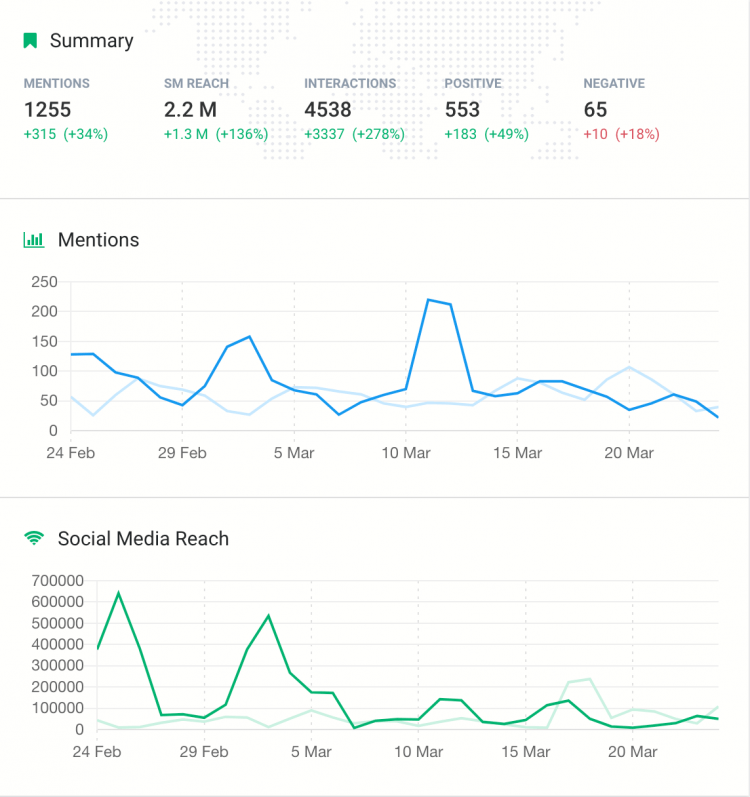 What does reach mean on Instagram?
If you want to expand your Instagram reach, you must first define what it means to have a reach on Instagram.
The amount of unique people that see and maybe interact with your content is referred to as reach.
There are two forms of reach: organic reach and paid reach. Organic reach is achieved by creating compelling content, using hashtags, and other strategies to appear high in your audience's feed.
The second type of reach you can obtain is paid reach, which is achieved by purchasing Instagram ads to promote your content.
Organic reach is more harder to attain, but it is also more useful when it comes to increasing your conversion rates on Instagram or any other social media platform.
How do you increase Instagram reach?
Time of the Post
The quantity of likes and comments obtained immediately after publishing is quite crucial when it comes to Instagram reach. If your post receives a lot of early engagement, Instagram is more likely to move it up the stream.
If you have an Instagram Business account, determining the best time to publish on Instagram should be a breeze. Examine your Instagram Insights to see when your followers are most active.
If you don't have an Instagram Business account, don't worry. You can use Instagram analytics tools to assist you. Iconosquare, Buzzsumo, and Sprout Social are all good places to start. The tools will analyse and display statistics on when your target follower group is the most engaged.
Use New Hashtags
The most effective technique to increase your Instagram reach organically and rapidly is to use fresh, relevant hashtags.
You may continue to bring your content in front of new audience members by utilising fresh and varied hashtags that are still relevant to your audience.
It's all about using the appropriate hashtags. The greatest results will come from a combination of trending hashtags, general hashtags that appeal to a big audience, and industry-specific hashtags, in addition to your brand's unique hashtags.
This might work in your advantage because Instagram posts with a lot of hashtags (approximately 8) get the greatest engagement; you may slap multiple different sorts of hashtags on one post for maximum reach.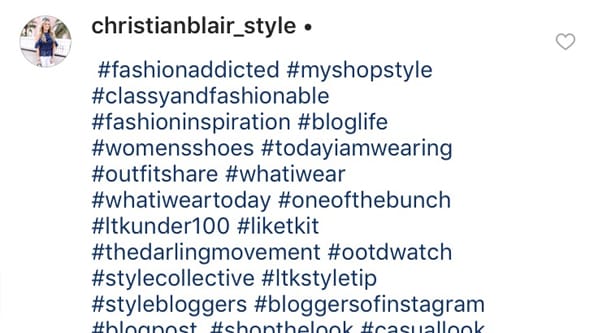 User-generated content
That's a fantastic strategy to increase Instagram engagement. It will encourage viewers to connect with and share your photographs or videos. And Instagram is making it increasingly easier to share content, especially with Instagram Stories, which I'll go over in more depth later.
Traditional media and other non-user-generated materials are 35 percent more remembered and 50 percent less trustworthy than user-generated stuff.
Using user-generated material to create relationships with your followers is a good idea. Relationships with your followers that are fruitful might have a beneficial influence on the Instagram algorithm.
Use Live Stories
When it comes to boosting your Instagram audience, live stories are a great help.
Live broadcasts are thrilling and popular, and the fact that they are taking place right now may be enough to entice viewers to click.
Not only will some of your followers be notified when you're live, but live videos on public accounts are given a boost in the Explore area of Instagram.
This is an excellent approach to broaden your reach and attract new people.
Instagram Ads
I understand that Instagram Ads and organic Instagram reach seem like night and day. Having a solid Instagram Ad strategy in place, on the other hand, may help you build a solid organic following. You might be wondering how this wizardry works. Allow me to explain!
Choose an existing post and use Instagram Ads to promote it to a carefully selected audience. This post's engagement rate will increase, and it will naturally rank higher in your followers' feeds.
The question is, which posts should I choose? Look through your Instagram stats and find the post with the greatest engagement rate.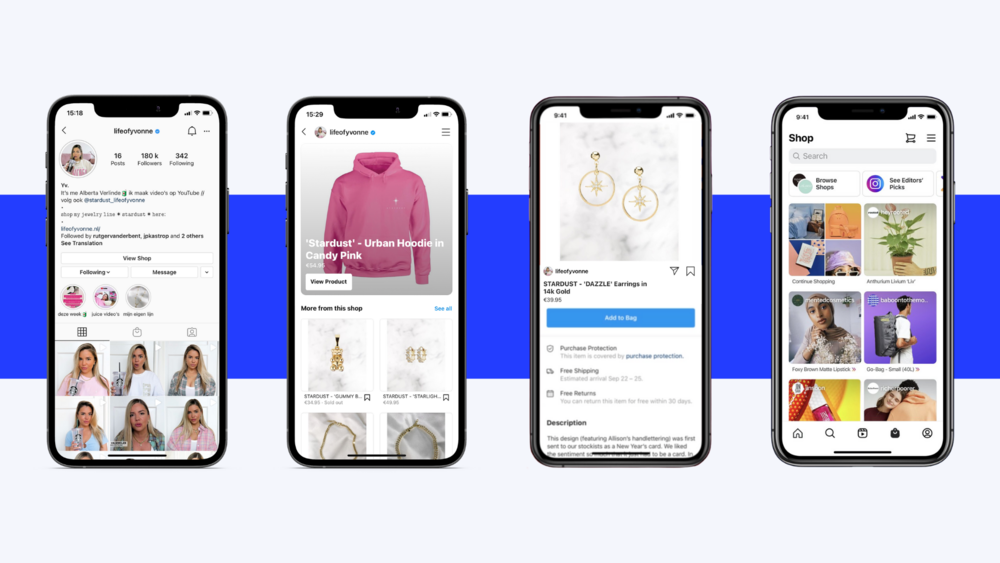 Explore IGTV
IGTV, or Instagram television, is another option for businesses to expand their audience on Instagram.
Brands can use IGTV to provide lengthier video content with their fans, which is another method to interact with them. IGTV provides you with a new opportunity to reach out to new audiences and raise brand exposure.
Engage with your audience
In your posts and Instagram Stories, Instagram allows you to ask questions, run polls, and tag other users. Running a giveaway will undoubtedly generate a lot of online attention, which will help you increase your organic Instagram reach.
You have an opportunity to show off your company's humorous side, in addition to engaging your audience. Simply remember to submit new questions and polls every few months to keep the impact fresh and engaging.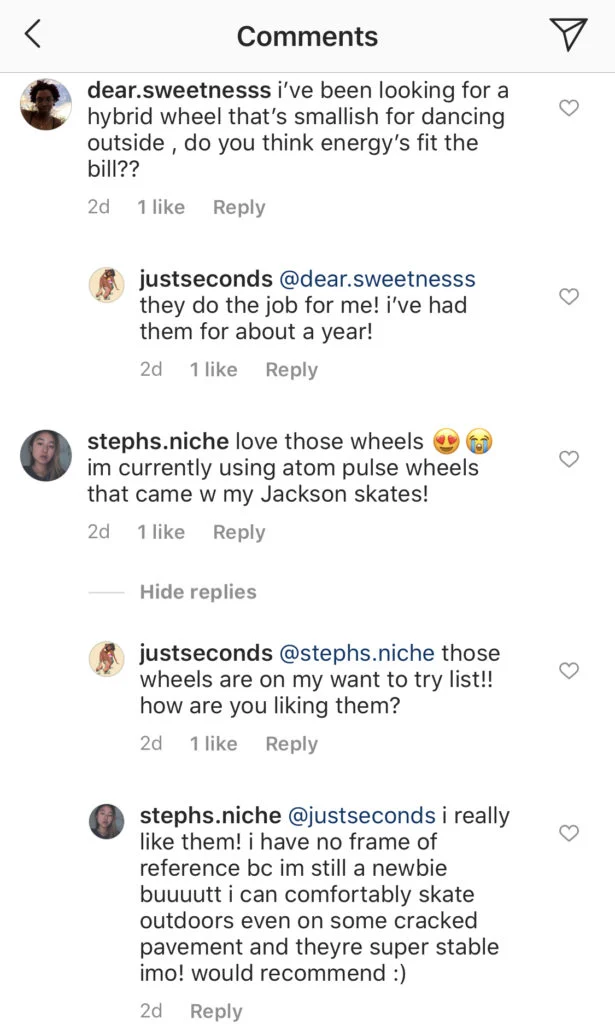 How to Evaluate Your Instagram Reach
Engagement isn't the same as reach, and aside from those nice video view counts, it's impossible to keep track of our own Instagram reach.
The native Insights feature on Instagram will really tell you how many impressions (or views) you're getting. You'll get impressions for each of your posts as well as an overall picture. This will inform you how far you can go.
You must have changed your Instagram account to a business profile in order to obtain this information. Once you've done that, go to the site and click the bars in the upper right corner next to your username.
When you click on individual postings, you'll be able to see how many impressions each one received.
Benefits of an increased reach on Instagram
You must follow the Instagram algorithm to boost your organic reach on Instagram. The algorithm's main concern is strong user engagement.
Take a look at your entire account. It's completely great if you get a lot of views on Instagram Stories but few likes and comments on your images. It suggests that your target audience prefers video content and that you should concentrate on developing entertaining short clips.
Learn about your target audience and strive to meet their expectations. You won't be able to achieve organic reach on Instagram overnight, but with the correct mentality, you will.
Conclusion
Instagram is a highly significant social media network for many sorts of organisations and brands, and increasing your reach means more followers and more results.
Head over Wobb to get paid influencer marketing campaigns.