People of all ages are now on social media, and covid has only accelerated people's engagement on social media. With these rapid developments in the influencer marketing industry, many Influencer marketing platforms have surfaced to cater to the needs of influencers and marketers.
One such platform is Wobb, an influencer marketing platform that bridges the gap between marketers and influencers. With brands wanting to be at the top all the time, it has become challenging to outstand in this industry, but Wobb has managed to do so with their unique features that add significant value to the brands' marketing campaigns. Here are some Benefits of Influencer marketing platforms like Wobb.
Benefits of Influencer Marketing Platforms like Wobb
1. Technological Integration
By incorporating technology in their operations, Wobb provides efficient services to their clients. Wobb's tech use leads to ease of finding & hiring the right fit influencers in minutes. Managing influencers is not a headache anymore.
Wobb helps 300 of India's largest brands run campaigns with tens of thousands of influencers in parallel without an intermediary agency to manage the coordination.
The platform is data-driven and automates marketing campaigns by generating a database of influencers suitable for the campaign objectives and requirements. Such features add to the speed of hiring influencers and make it easier to execute the campaigns.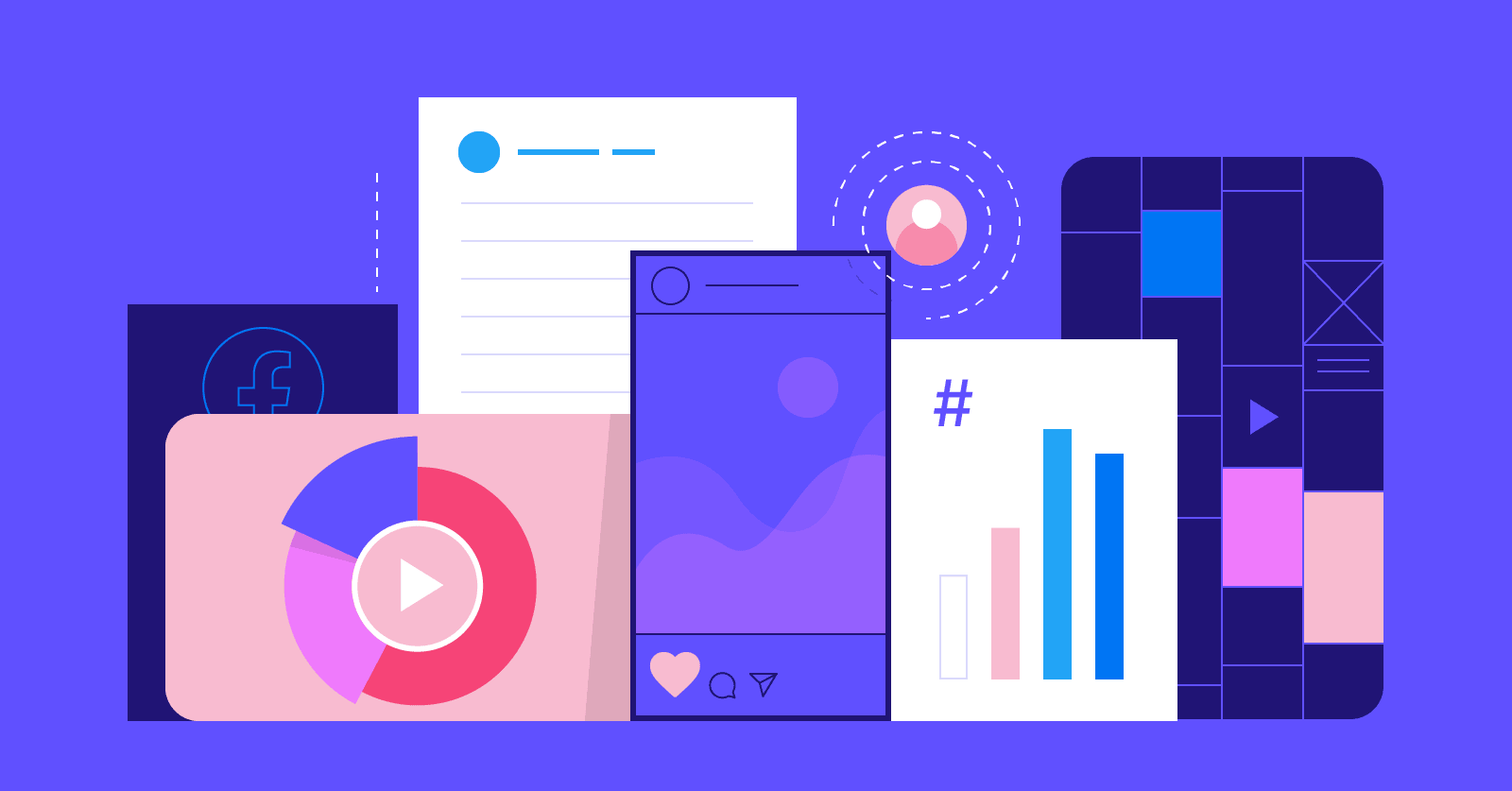 2. Disintermediation
The platform's ease and accessibility allow brands to manage their campaigns independently instead of going through the trouble and complications of involving an intermediary. This allows complete transparency and visibility to the clients and saves on a lot of time and cost.
When brands find everything in one place, they don't have to approach different institutions for different campaign needs, which simplify the entire process. Wobb brands get quality influencers and content, cutting down on time and cost and successful campaigns.
3. Brand Awareness and Credibility
Wobb's creative marketing strategies, which, as mentioned earlier, are data-driven, helps build the trust of customers in the brand, which already found the influencer involved credible.
Wobb makes sure that the content marketing reaches the target audience with the right content and tools. With its team of professionals, Wobb assists in increasing the reach of the deliverable created, resulting in more brand awareness.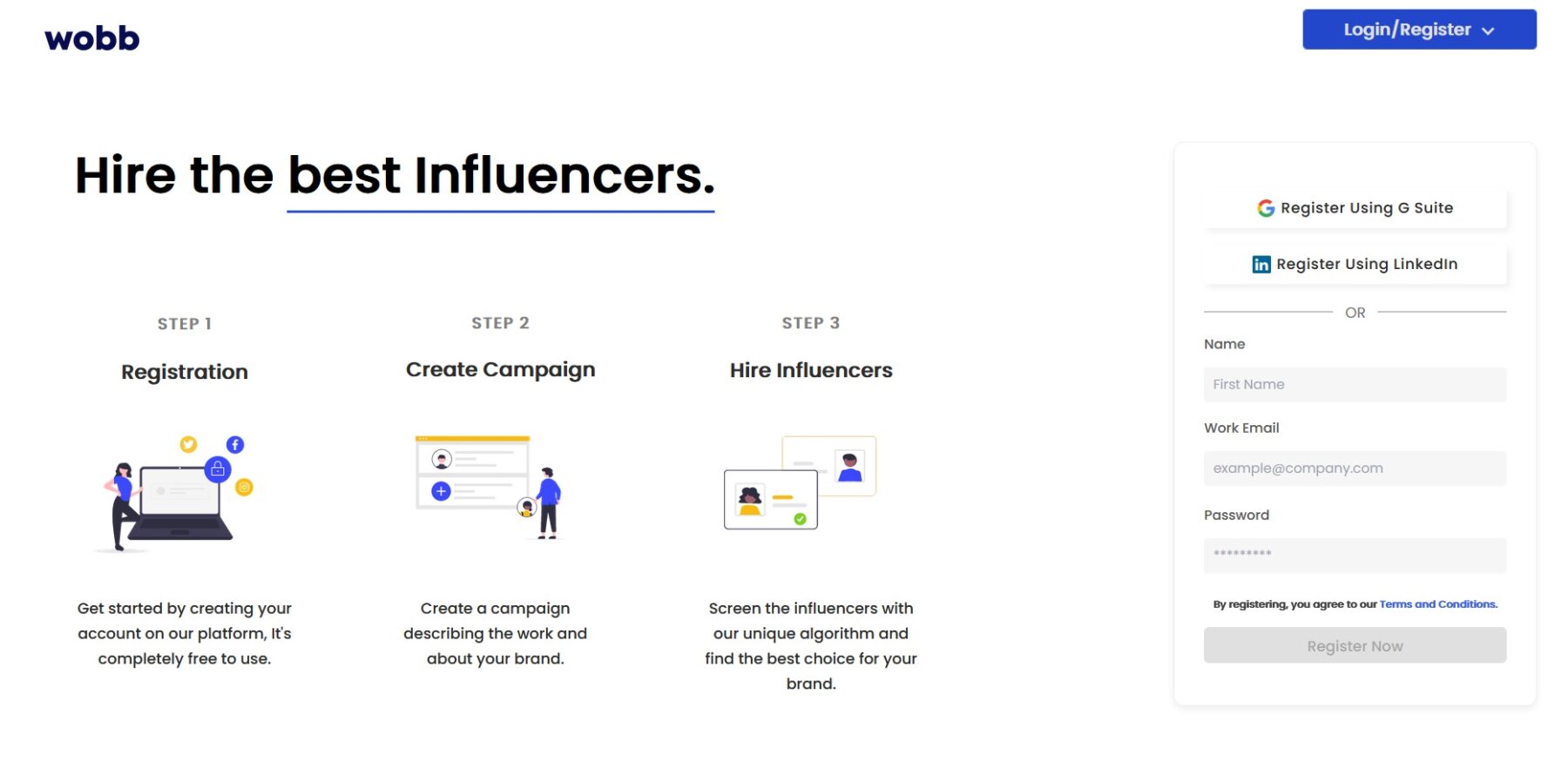 4. Enriches content strategy        
Wobb's influencer rating system ensures accountability and rewards them for good work, ensuring quality delivery, reduced back-outs, and highly responsive influencers. Our SEO and content strategies help enrich the delivered content with the right inputs and hashtags, making it more marketable. Wobb makes sure every campaign deliverable is unique, innovative and engaging.
Wobb is in the process of building a marketplace where marketers can quickly hire trusted influencers. Marketers post their influencer campaign requirements on the Wobb.ai dashboard. Influencers on their dashboard actively scout new and open opportunities and apply for ones that interest them.
Quite a few of our brand marketers have hired influencers & launched campaigns in under 30 minutes. Wobb is revamping the influencer marketing industry with its tech advancements and creative thinking, which makes it so different from other platforms and the best for your influencer marketing needs!