Brands form partnerships with influencers on social media to attract broader markets worldwide. Marketing influences brands with a very well and well-designed social media marketing approach to work with social media.
This is the strength of brand influencers. So you will find several advertisers who want their products to be aligned with famous social media influencers.
The best way to figure out what will work for you both and what kinds of strategies you may like to create for your product is to develop an influencer marketing collaboration. Here are various Types of Influencer Collaboration to help you build your own campaign of Influencer Marketing.
Types of Influencer Collaboration
1. Paid Social Media Collaboration
The most popular form of influencer cooperation is partnershiping with influencers in exchange for supported social media content. An influencer produces and publishes content on his social media pages to market the brand.
To help you develop further your brand, connect with goal influencers with common interests and values. Nor do you hit influencers with great successes. Using tools like Wobb to help you identify important influencers to further target influencers.
You need to identify quality guidelines and campaign targets for the real campaign to help clarify what you expect on the paid content side. In return, the influencer creates and posts material – for a premium – for you.
Most of the content now supported is made via Instagram, especially due to the popularity of the app. You'll see most of the Instagram feeds and stories, like IGTV, supported content.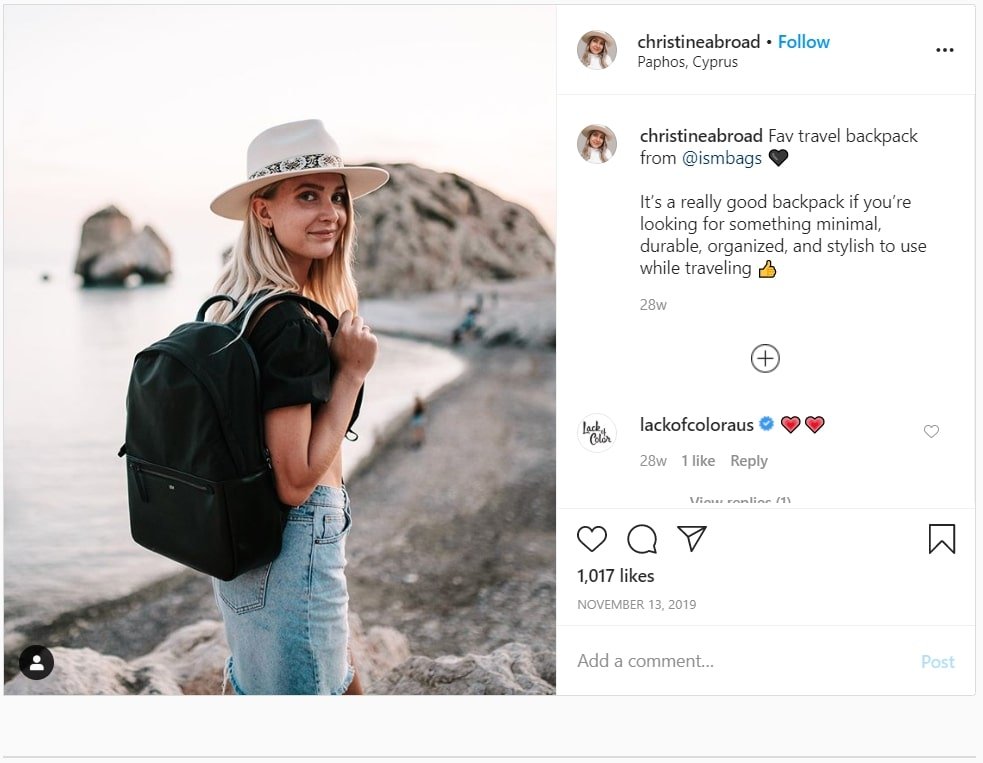 2. Barter Collaboration
You have also seen influencers on social media demonstrate their talented brands. Gifting goods for free is a common way to take the products in front of more balls for many enterprises. Naturally, this is not free, but the purchase of the goods – and nothing else – is just paid for.
Another way to cooperate with a funded collaboration influencer is to give the influencer your samples of products. You will inspire your products to use them and develop content for your company around them.
They are not obliged to help you because you actually give your commodity to influencers (and not pay it). Unless, obviously, the compensation is limited to free goods, you have a legally binding deal.
The easiest way to gift is to target the right players with common beliefs. You can first try to establish a connection with them by commenting or sharing their content.
3. Sponsored Blog Posts
Blogs prove to be the most trustworthy public intelligence sources. Brands then turn to influential blogs to build their audience's trust. Here you can pay bloggers for a post on theirs blogs about you.
Two kinds of supported blogs are available. Each of the many blogs is a post about your brand. Only your goods and services are discussed in this blog and coupon codes for shoppings will be given.
The other variety of blog post sponsored is to ask the blogger sponsored to use mention of your brand in articles that cover related goods and services.
In both scenarios, an individual influencing your brand is used to increase your product's exposure in this Types of Influencer Collaboration.
Choose someone who reflects the ideals and aesthetics of your brand as you work with bloggers. Ensure the partnership suggested is of importance to the influencer. You're a fast food restaurant, it sure won't make sense to collaborate with a fashion blogger.
4. Guest Posts
Guest blog posts are a unique way to use influencers to create content on your homepage. You would first need to find a particular group of people with a high domain authority (on your niche) who have their blog or website.
Next, contact them to see if guest posts on your websites are accepted. Pitch any suggestions for guest post subjects you may be interested in.
If you approve, construct detailed, well crafted posts that you can share on your blogs. Often add a connect that doesn't look spammy or openly commercial back to your website. This will not only make your brand known to the community of the contributors, but also transport you to your platform.
If the play goes online, also with a disclaimer in collaboration, you can contact the supporters and commentators of the guest blogger on the blog post and social media to answer questions, guide them on your website etc.
5. Brand Ambassador Program
Many marketers are pushing their trusted influencers to the next level by making them their brand ambassadors.
Brand ambassadors continue to use the products of the brand and to market them online continuously. The influencer shares his familiarity of using company brands on a daily basis as a brand ambassador. They may also be the brand at local gatherings and share complimentary receptions with participants.
Brand ambassadors in a way, to better market the brand, will become the face of the business. Keep these things in mind before you start to get a brand ambassador:
Only if you have a friendship with your influence and appreciate how they connect with your product in another manner would you suggest a relationship with a brand ambassador.
Be sure that the views match the beliefs of the influencer. To ensure a smoother partnership, it is crucial that the aesthetics and values are aligned.
6. Social Media Takeovers
Takeovers for company partnerships are another common choice – far less engaged than a brand ambassador scheme. An influencer does not seem to be of value to you at once, but it is much more powerful than you expect.
As a business, you are actively trying to build the networks' social media material. You should collaborate with an influencer to develop the content instead of actively attempting to create new content. The influencer will produce and publish content on your behalf after an acquisition.
The takeovers perform well, since the influencer produces important contents that are essential to your brand and also drives the traffic.
Looking to get start with Influencer Collabs
Collaborations with influencers will pay off handsomely for your business. You will increase your brand's visibility, create interest in your brand, and generate more revenue through meaningful partnerships. Take advantage of the most successful Types of Influencer Collaboration now that you've learned about them. Head over to Wobb for collaborations.