You'll find thousands of articles with copy-paste ready engaging, good Instagram captions. But the problem is… 99% is already used by thousands of brands and influencers. Not only your audience will get bored by seeing the same content, but the algorithm might ban accounts with plagiarism.
It is the time to be original and think of your unique captions. It is easier than you think! All you need is clear guidance combined with your own style. As a result, you will get more loyal followers who actively engage with your Instagram posts.
Importance of Instagram Captions
A great Instagram caption will stop a scroller in their tracks — and the longer someone spends reading your caption and engaging with your post, the better your post will rank with the Instagram algorithm!
Captions are a powerful tool that can be used to encourage likes, comments, and even visits to your website. And if your post gets enough engagement, it might even end up on the Explore Page.
Not forgetting that a good Instagram caption with an effective call-to-action (CTA) is one of the best ways to inspire your followers to comment on your posts. And that means even more engagement on your account.
While creating beautiful content for your feed is ultra important, if you want to get more engagement on your posts, and maybe even reach new audiences, writing good Instagram captions that drive engagement is a great strategy.
Tips for Best Instagram Captions
1. Think of Your Audience
Before you share something on Instagram, make sure you know who your target audience is. Examine their preferred way of speaking and the kind of content they want on their feed.
This is most likely the most important factor to remember. If your target demographic is mostly comprised of teens, you must be aware of their preferences, as well as the language they use or would still like to see on your page the emojis you can use to get your message better.
2. Killer First Line
Keeping the very first element of your Instagram caption extremely engaging and appealing is a guaranteed way to increase the rate at which people spent reading your article.
The trick is to produce the punchy, airtime part of your first line until the caption is edited down (shortened), so it appears in somebody's feed despite them having to click "more."
You must eliminate all of the constitution to get straight to the point, which is particularly necessary on Instagram since the caption is reduced with the first about one parallel pairs as users scroll down their feed.
3. Make Clear and Stand-Out Call of Action
It can take a very long time to put a calls – to – action in your Instagram title and to invite your followers to comment but like a post in terms of driving more interest in the process.
If you write a title, make it very clear what concrete action the reader wants to take. Try to ensure you just need one thing from your community. We're going to miss people with many calls for action.
Using Call-to-Actions to Divert Traffic to Your Site
You will connect directly to your Instagram stories and ask audiences to "wipe up" to find out more if you have more than 10k folders on Instagram.
But to refer your followers from your postal entries to your website may be a little bit more difficult. One approach is to allow you to tap on the connection in the bio or visit a certain URL.
Using Call-to-Actions to Drive Engagement
If you'd like more engagement on the posts, all you should do is ask in call of action.
Add your Instagram titles to a call – to – action such as "double tap if you agree," or ask your personal question to inspire more feedback.
This does not only enhance your Instagram account's sense of belonging, it also provides optimistic markers for the Instagram algorithm – which leads to more visibility for your message.
When you want to run an Instagram competition, it is a smart idea to have "competition" or "giveaway" to catch your followers' interest very much at the start of your title!
Make Your Call-to-Actions Stand Out
As the subtitles get lengthy you can find it easier to lose out of your whole copy of the subtitle.
In order to fight it, you should use a custom font to jazz your subtitles and focus more on your play.
4. Find Line break & decide length for longer caption
If your post is larger than 125 characters, you will need to click on "Better" to view the whole title.
You are fine, you don't need to add anything more if three lines suffice to emphasise the relevance of the message. After all, a whole concept of small characters is not easy to convey.
But do not forget to write things in a long but organised manner, if your thoughts are lengthy than 125 characters. Please remember that the viewers can find the details they are searching for conveniently in terms of spacing, paragraphs, and emojis.
If you take a pause on your Instagram captions, and when you have several, it would be easily digestible
5. Ask Questions
You let your supporters believe you talk to them by posing a question. Questions generally work well when you have 2 or more identical objects or pictures in front of them and challenge them to "Which one do you prefer?" ".
People want to share their views and thoughts. They feel special, their views are appreciated and just comment about what options they want, how they feel, how they will not get confused and will never think twice if their opinions are valuable. They know that it's not just a tactic that you use to get more comment, particularly when you respond to comment.
So if you like your business, you're eager to reply to your request.
6. Use Creative Emoji's
You can use them to bring individuality to your Instagram title if you don't use emojis to attract attention to your behaviour.
To capture the attention of your followers with a bit of colour, at the beginning of your title you can insert some emojis, so that they can click further, or substitute entire words with emoji.
Even when you just insert an emoji at the end of your Instagram title, it will invite your followers more – why not? An emoji is everything everyone likes.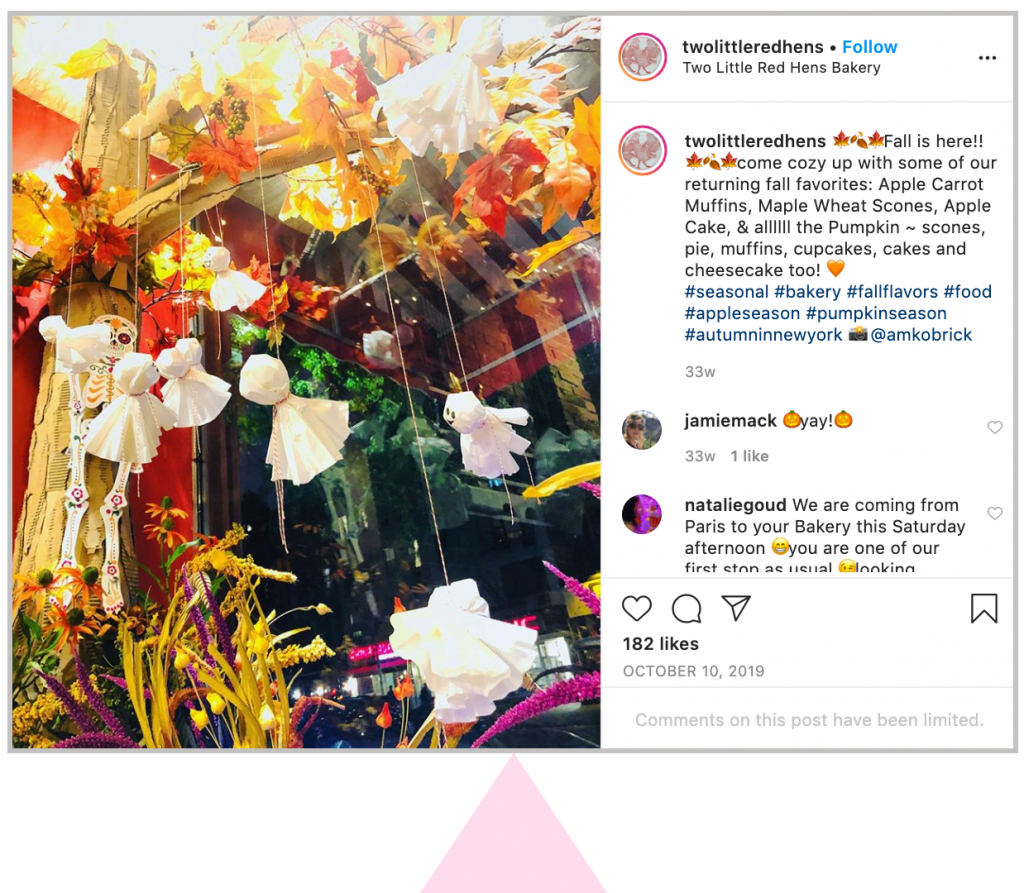 7. Use Hashtag Strategically
It is essential to be proactive about the hashtag use to succeed with hashtags.
The 'most famous' Instagram Hashtags are simple terms, and if you tag #love, #happy and #dog, it will not do anything for long-term development.
It's best to use the top Instagram hashtags, which have an inviting culture behind them and are tailored for your audience, rather than using the most common Instagram hash Tags.
The less the hashtag is, the closer the user is involved. How niche hashtags would you be shocked!
To Wrap it Up
Good Instagram subtitles can sound difficult to come up with, yet if you want Instagram to succeed, you mustn't let your Instagram subtitles get hidden.
If you are a marketing brand or an author, writing successful Instagram titles can be a game changer for your Instagram commitment.