When it comes to purchasing purchases, people have traditionally looked to their friends for advice. Before the internet, individuals would ask their neighbours what lawnmower to acquire, their coworkers what vehicle to buy, or locals for restaurant recommendations when abroad. We still get peer recommendations nowadays, but it's done through influencers on the internet and on social media.
Influencers are specialists in a certain field who have built a following by sharing interesting information on social media. We define influencers at Wobb as those who have following outside of their immediate circle of acquaintances, implying that they can influence others they don't know.
According to a McKinsey research, social media influencer marketing generates 2x the sales of sponsored advertising. To conduct influencer marketing successfully, though, you must do it correctly. And there are a few things to bear in mind whether you're planning an event, supporting a cause, selling a product, or marketing a service.
How To Use Influencer Marketing To Promote Event
Target the influencer which matches your brand Niche
Do your homework on the sort of Influencer Marketing To Promote Event your company before moving forward. Don't just look at someone's amount of followers; their audience may be entirely different from what you're looking for. You must make certain that the influencers you utilise are relevant to your target demographic and event attendees.
There are a variety of techniques to find the appropriate influencers, and if you do your homework and study, you'll find the ideal fit. It's worth noting that micro-influencers may be equally as successful as macro-influencers in some situations, since their followers' engagement rate is frequently considerably greater.
Influencer marketing campaign Strategy
Make it clear from the outset what you want in return for your investment from your influencers. Contracts are an excellent place to start since they provide a reference point for both parties in the event of any conflicts or objections.
Don't frighten them away with too much detail and criteria in the contract. Try to be adaptable, as influencers have their own set of rules to follow if they want to maintain their image and beliefs. The back-and-forth interaction will be minimal if you're clear on the deliverables you expect from them, and the relationship will be considerably more fruitful.
Give Influencer Creative Freedom
Definitely! Allow influencers to be creative because they are content gurus.
Consider what you want influencers to pay attention to. One idea is to share your guest list or speaker lineup with them and have them discuss about who they're most thrilled to meet. More attention will be drawn to names that stand out!
Are there any activities planned for your event? If your event is about food, you could want to invite the influencers to a sampling session. You might invite the influencers to cover their favourite musicians if it's a music festival.
Create Pre-Event Buzz
Before your event even starts, you want people to be talking about it. Raising awareness and creating pre-event buzz will aid in getting the word out and attracting a larger audience. Use influencers to assist you and your team reach your target market to make this process easier and more time efficient.
If the event involves audience participation, such as product launches or concerts, pre-event buzz is extremely crucial. If you want to increase attendance or have audiences take action immediately after the event, you may need to build pre-event hype. This may be everything from a visit to your store to a purchase of a freshly released product.
Have them share Event Content
As previously said, the purpose of bringing Influencer Marketing To Promote Event is for them to talk about it. Brief the influencers ahead of time and urge them to upload images and videos from the event with their followers using the event hashtag.
They may even capture their experiences by sharing a live stream or Stories. They should not only post content after the event has concluded, but they should also share stuff throughout the event to get their followers in on the action.
Using live event content and Stories to retain authenticity can be a wonderful method to do it. Influencers will capture the occasion in real time and publish unedited and airbrushed content. So that their audiences may experience what it's like to be a part of the event firsthand. This is a fantastic method to engage your audience and make them feel more connected to your business, especially if the event isn't available to the general public.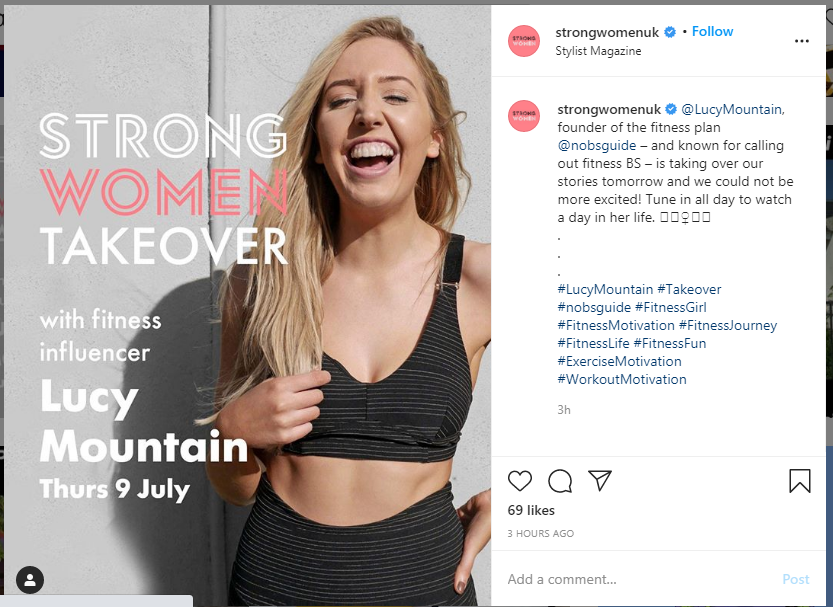 Ask them to post content after Event
If you've chosen influencers who align with your business and beliefs, there's a good possibility they'll want to promote your event regardless. However, if you want to stay in touch with your audience after the event, make use of your influencers' presence by sharing their material. This will not only assist with validation, but it will also give excellent material for your current audience to share.
Sharing the same material that your influencers shared during the event can add credibility to your brand and encourage additional big names and influencers to attend future events.
Conclusion
These are some of the most effective strategies to use Influencer Marketing To Promote Event. Remember to meticulously prepare your campaign and invite influencers far in advance (at least three weeks in advance).
You must ensure that they can free up time to attend your event because they are busy people with tight schedules. And if they decline your offer, you'll have plenty of time to find other influential people to invite.
Head over to Wobb to hire influencers for your next event.