Since the pandemic, people have been more inclined towards maintaining and upkeep their health. As one can't always rely on medications, the burden of keeping them fit and avoiding medicinal intake largely falls on diet regimes and fitness routines.
With increased interest in fitness, fitness brands have witnessed a significant surge in consumer demand. To get a better hold of this opportunity, they started using influencer marketing as one of their preferred modes of marketing. Not only has influencer marketing significantly assisted in leveraging the opportunity, but it has also helped the brands get a higher reach. We have compiled a list of benefits that influencer marketing ensures for fitness brands.
Influencer Marketing for Fitness Brands
1. Reach your Target Audience
Using the right influencers for your brand and product marketing campaigns can yield great results. There are an array of influencers in the fitness category itself. For instance, some influencers provide fitness tips; some assist their audience with diet tips, while others inspire their workout routines.
Depending on a brand's domain, they can correlate it with the influencer's niche making a perfect collaboration further reaching out to the right audience.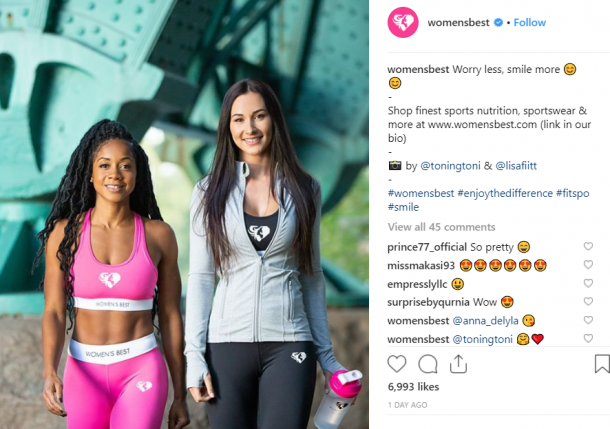 2. Choosing the right influencers
Fitness is quite a sensitive topic, and many people don't listen to other people when it comes to it. Making changes in our diet, bodies, and regimes based on someone else's opinion is always a matter of hesitancy.
However, people make this change when they hear it from a professional, who knows what they are saying—listening to an influencer talk about body positivity while adhering to the societal norms themselves won't influencer the audience. So brands might want to collaborate with influencers who practice what they preach.
3. Similar Goals
If a brand is centred around body positivity and fitness, they are more likely to reach their audience when collaborating with an influencer who shares a similar goal.
Such collaborations bring the best out of the brands and influencers and add to their unique essence. Similarly, a brand centred around muscle gains is more likely to have a successful campaign when they collaborate with influencers involved in bodybuilding.
4. Leverage the circumstances
While the world may be corrupted with sickness and health issues, it is one of the most crucial times for the fitness industry. Being able to leverage this opportunity will help brands grow even more. Nowadays, it's all about accessibility, home, and personalised workouts, which people prefer and fitness influencers deliver.
Collaborations with influencers are easy, beneficial and straightforward, especially with Wobb. We get brands the top influencers profile with their campaign goals as our priority. With Wobb, brands can make the most of their campaigns without worrying about the entire process.