Do you enjoy prints, textures, patterns, and colours? Are you looking for some fantastic design ideas? If you enjoy all things artistic or want to decorate your ideal home with some cool and modern home décor, have a look at these brilliant Top Home Decor Influencers in India and be inspired!
Top Home Decor Influencers in India
1. Anjari
Hailing from Delhi NCR, Anjari is a professional architect who is invested in home decor, DIYs and plants. Her aesthetically appealing profile is evident enough to make one comprehend her talent.
When she isn't decorating and making colourful and bright decor material, she is teaching others how to do it with her remarkable workshops.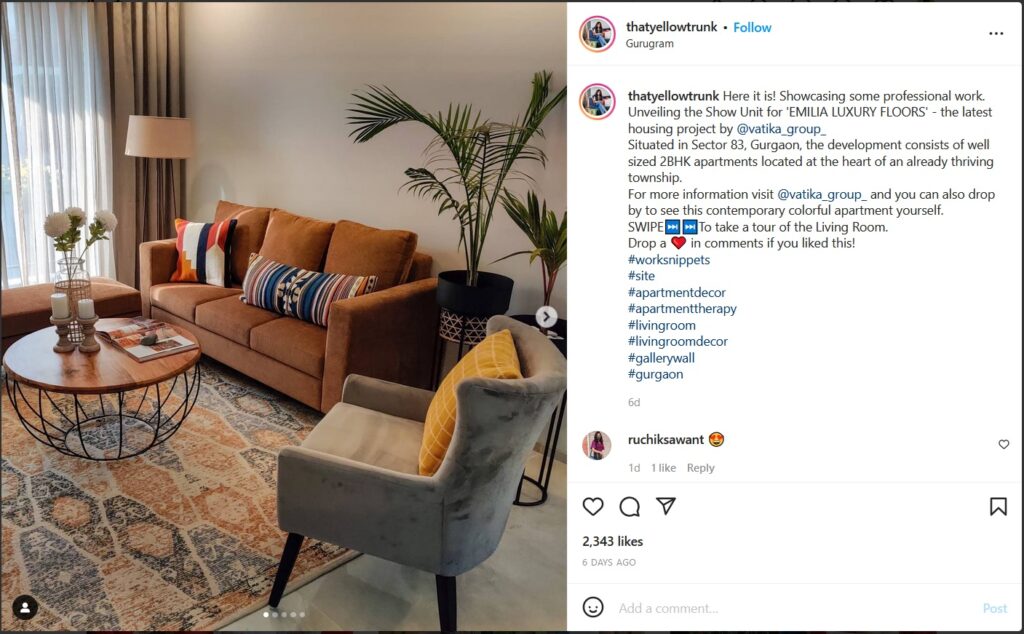 2. Navneet
Another architect on the list, Navneet is a home and garden stylist who conducts workshops. She has been quite active on her platform with her DIY content which includes beautiful floral frames, mirrors, diyas, rugs, candle holders, shelf decors and so much more!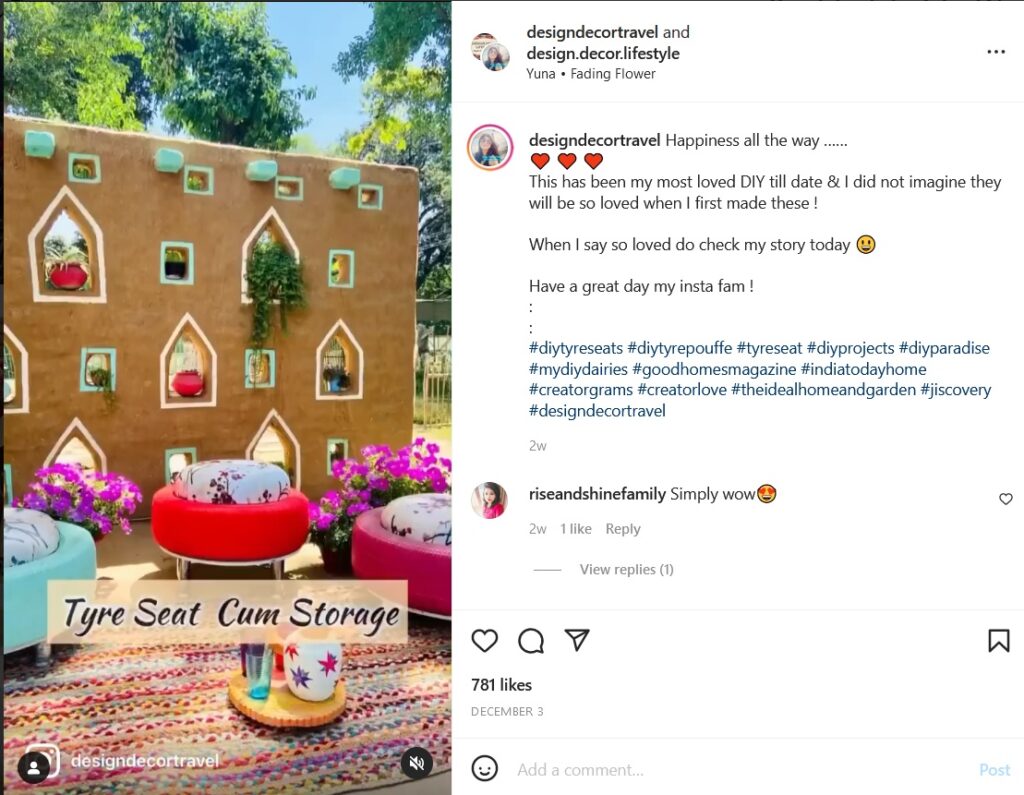 3. Pinky
Pinky who refers to herself as a brass aficionado provides her audience with content about home decor, antique and vintage material. While her interest lies mostly in them, she also covers rangoli, floral decorations, frames and diyas in her profile.
Her platform has been constantly growing not only as a result of her influential presence but also because of the aesthetic content she creates.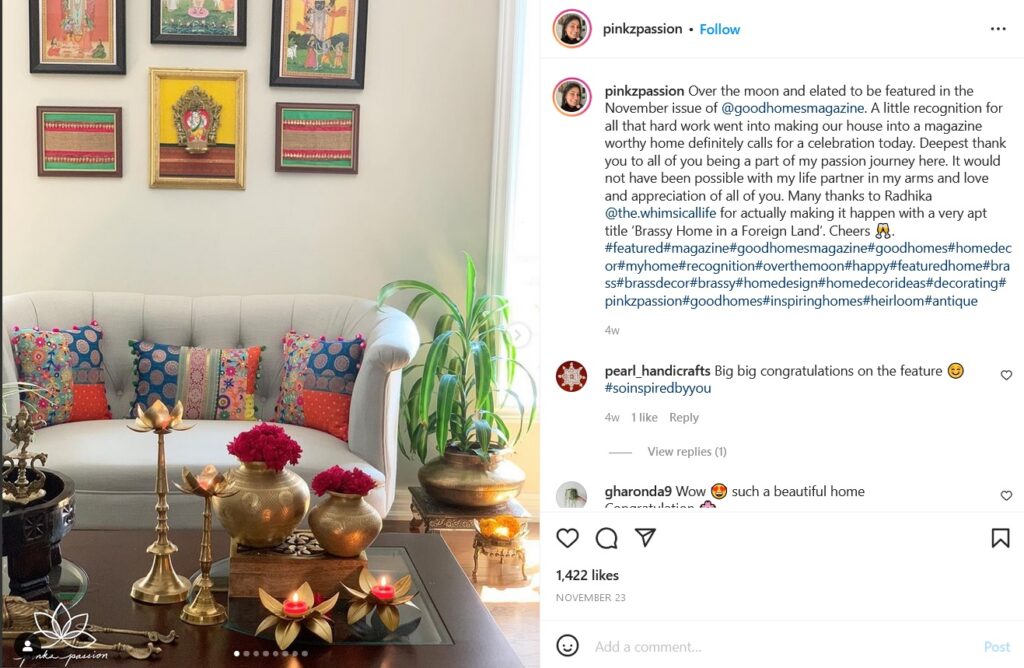 4. Sharon DSouza
Into garden, textiles and antiques, Sharon creates her aesthetic decor corners and sets with minimal decor products. To be able to create something so pleasing to look at with basic material is indeed a great skill that Sharon seemed to have mastered. What makes her even more interesting is her actively making reels which are incredibly entertaining and enlightening.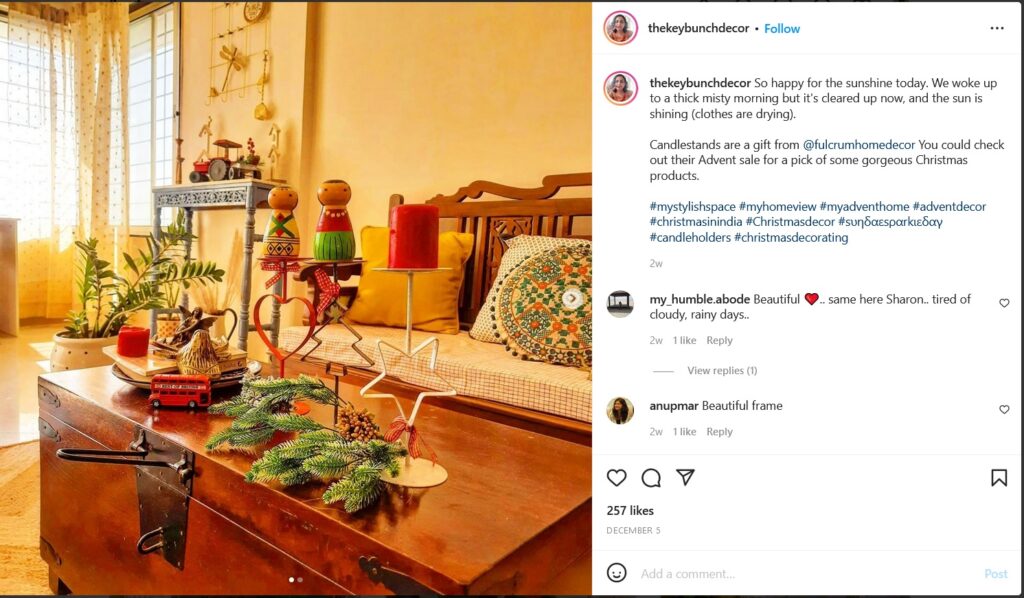 5. Pallavi
In her pursuit to leave a mark in the decor field, Pallavi has not only been indulging in that but also active travelling. Her profile is a destination to beautiful interiors, places and spaces across different cities.
Be it shops of Pushkar, or the marble dump yard of Rajasthan or the famous handicrafts market of Jodhpur, Pallavi covers it all and does complete justice to it.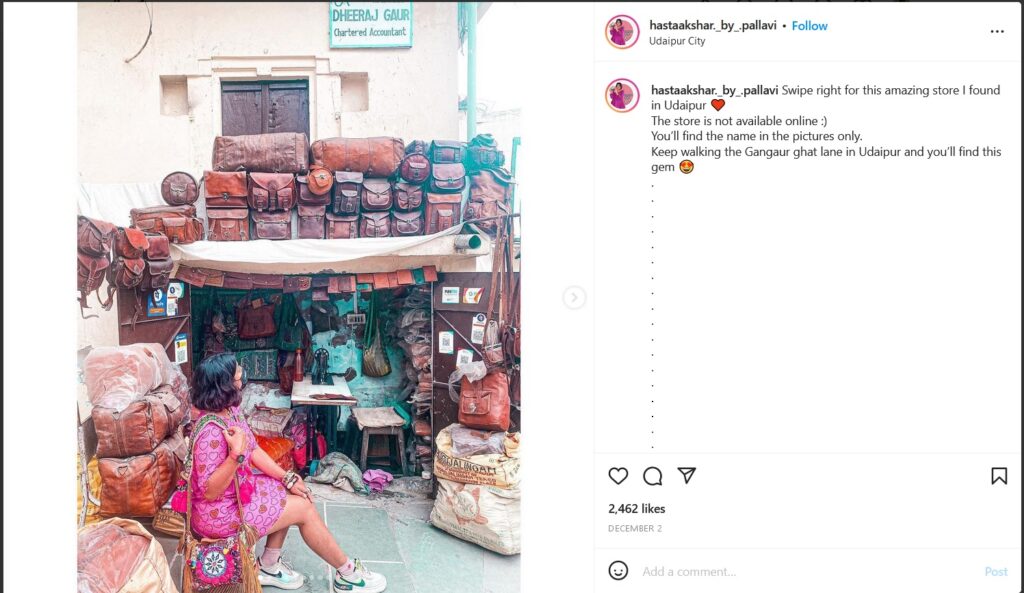 6. Neha
Another DIY enthusiast, Neha's interest lies in home styling and decors. Her profile is aesthetically managed and she covers quick decors.
She is the perfect influencer to check out for people who prefer appealing decor but don't have time to invest in it. She dwells in a variety of types of decor, be it floral, festive or personalised.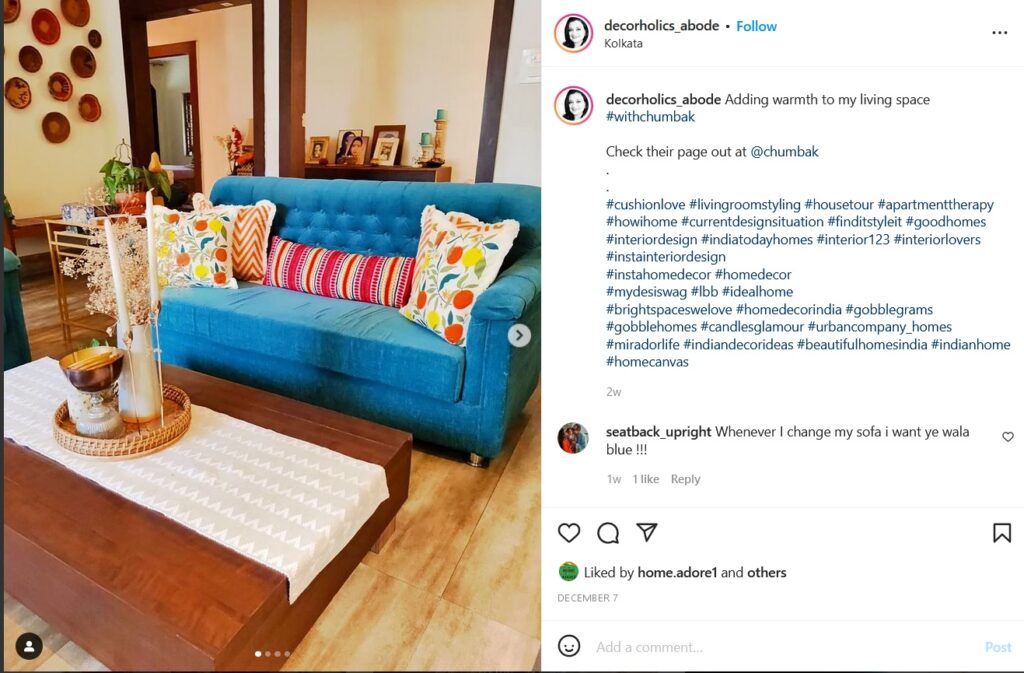 With festive seasons only getting grand with every year passing by, it is trendy to keep up with everything everyone else is doing. Follow these Top Home Decor Influencers in India and learn how you can revamp your house with little things every now and then.
Head over to Wobb, to collaborate with Top Home Decor Influencers in India for your brand.